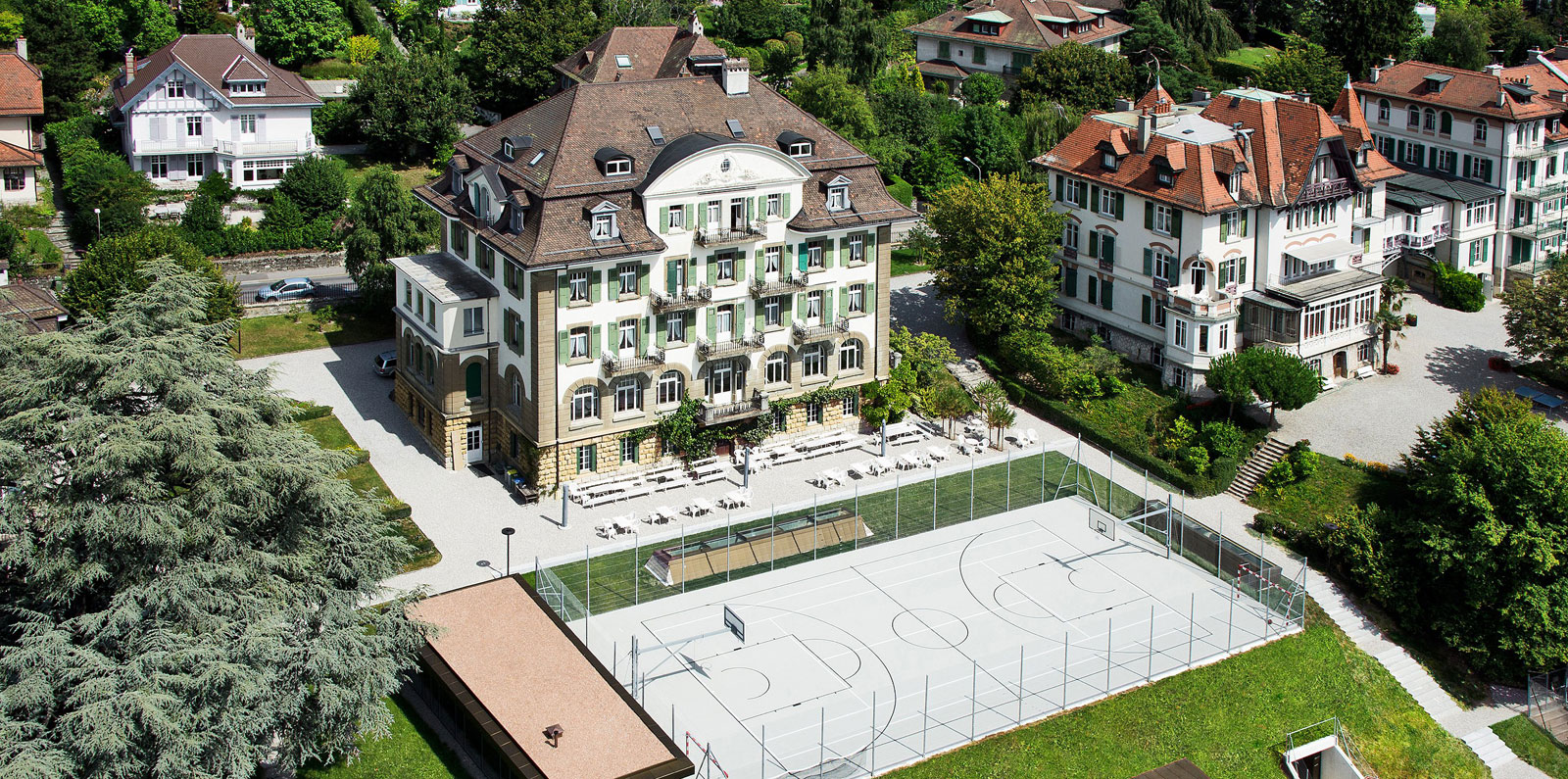 Brillantmont International School is seeking to appoint for the 2022-2023 academic year
Female Assistant Houseparent for the Girls' Boarding House – Term time only

A residential one-year position which would be suitable for a university graduate who is looking for experience in a school setting
1. Goals and Objectives
Nurture a family atmosphere of trust, support and guidance within the boarding house
Nurture the wellbeing of students whilst supporting their academic progress
Participate actively in all aspects of Brillantmont life, from residential life to academic support as well as involvement in "house" activities
Be a positive role model in all aspects of professional and private life
Set a good example in terms of dress, punctuality and attendance
2. Key tasks
Under the responsibility of the Head of Boarding, you will be expected to
Carry out the daily routines in the house when on duty
Organise, manage and participate in evening activities
Participate in and manage weekend activities organised by the House Parents or - Head of Boarding, taking advantage of Switzerland's outstanding resources and facilities
Manage the conduct and discipline of the boarders applying Brillantmont's rules consistently
Actively support the Head of Boarding or Senior Houseparent by encouraging students to participate in clubs, activities and trips

Actively promote Brillantmont's Guiding and Mission Statements

Accurately report to and collaborate with the House Parents and Head of Boarding undertaking any reasonable requests pertinent to the role and supportive of the ethos of the school
Assist with the weekly monitoring of student behaviour and progress and report concerns to the House Parents or the Head of Boarding
Promote a peaceful environment in the boarding house which actively supports rest
Provide clear written and oral communication with the Health Department and senior staff of any concerns about student health
You will also be attached to an academic department, according to your own skills and interests and the school's needs. Involvement with said departments will not detract from your primary role within the boarding department. You will have one day per week "on call" to support areas of the school where cover is needed, if necessary.
3. Working Hours
According to the published rota, fixed at the beginning of each term.
25 nights and 10 weekends off for the duration of this contract.
4. Accommodation and food
You will live in one of the boarding houses and will have your own bedroom and bathroom on one of the floors with the students. This accommodation is available for you to use all year round.
When you are on duty you must eat the meals with the students. It is also possible for you to eat meals in school during your free time if you so wish.
SPECIFICATIONS:

The successful candidate will:

Be female

Be a dynamic individual and a great team player
Be flexible, sensible and approachable
Be a good communicator, particularly with teenagers
Be keen on sports, the outdoors and interested in exploring the world around us
Have experience in working in a similar role
Have a driving license
Hold a European or Swiss passport or a Swiss residence permit. Please note - following Brexit, it is extremely difficult to hire British citizens in roles such as this in Switzerland.
Be able to work in English; knowledge of French is an asset
Be committed to the safeguarding and promotion of the welfare of young people and adhere to and ensure compliance with the School's Safeguarding Policy at all times.

5. Key characteristics

We would love to hear from you if you:
- are female
- are flexible, sensible and approachable
- are pro-active, enthusiastic and good at motivating others
- are a good communicator, particularly with teenagers
- are keen on sports and the outdoors
- have a driving license
- hold an EU passport. Please note - following the UK's exit from the EU, as of 1 January 2021, UK citizens are no longer citizens of the EU.



Deadline
Applications are to be submitted exclusively via the form below and should include a CV and a cover letter of one page maximum.
The closing date for applications is extended to 10th July 2022.