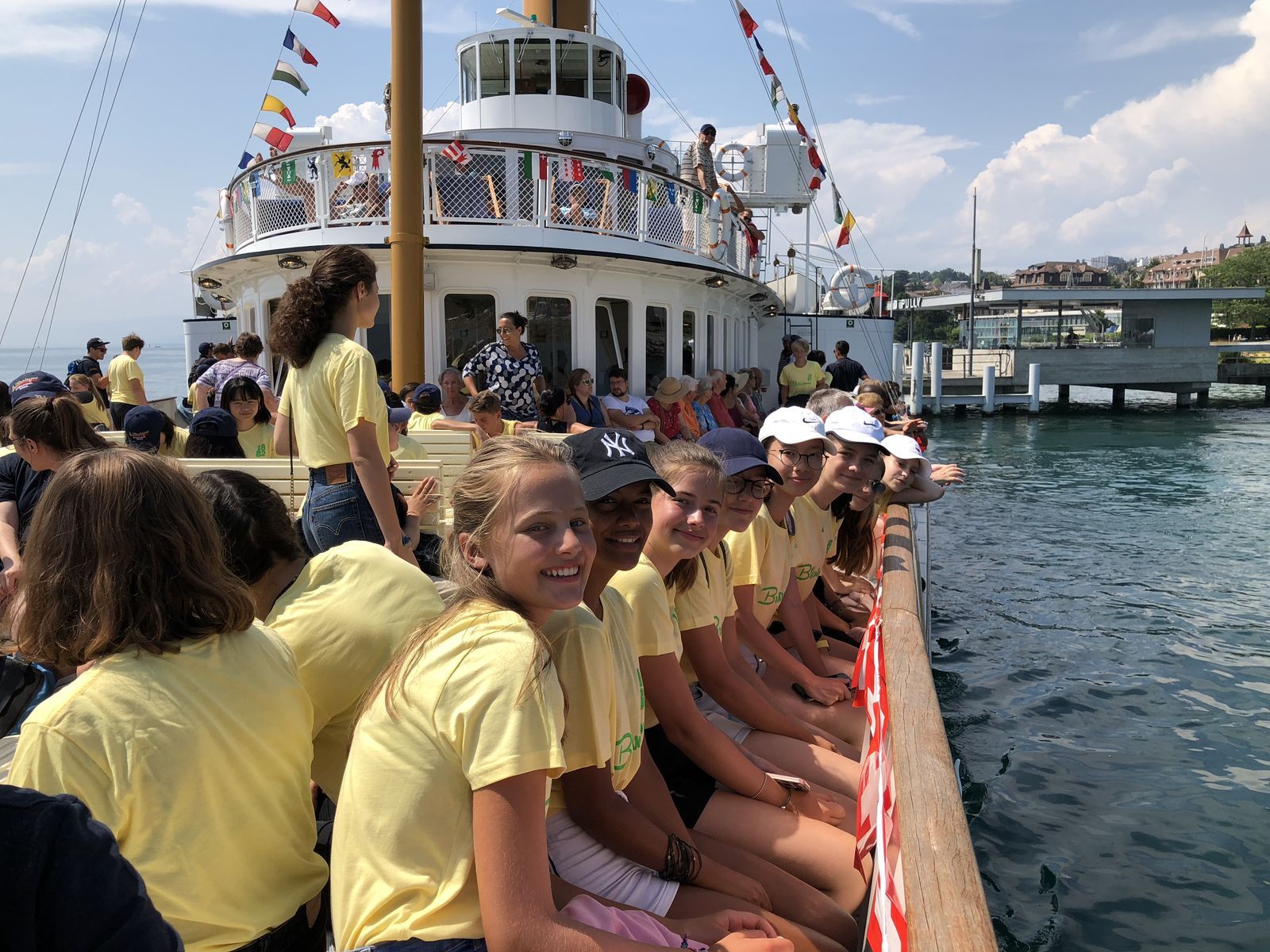 Are you aged 10-17 and looking for a summer to remember?
Join us in Summer Course 2022, in which we welcome around 100 students per week from over 30 nationalities. You'll have a great time making friends from all over the world, having fun together.
In the mornings, you'll learn French or English in small classes with close teacher contact, which means you'll make great progress. Our amazing teachers make classes interesting and lively and you'll get lots of opportunity to improve your speaking.

After lunch, you have a choice. You can follow the standard Multisports four afternoons a week. or you can choose the Multi-fun programme ,which gives you one of the options below for two afternoons, plus two afternoons of Multisports.


Weeks 1, 2 & 3: girls = full
Weeks 1, 2 : boys = very limited spaces
Creative Arts and Tennis Pro are full for the entire Summer Course.



Option 1: Tennis Pro
If you are a proficient tennis player, our professional coach will help you refine your skills to take
your game to the next level. Not suitable for beginners.
Full for all weeks.

Option 2: French Fun
Visit a local landmark, develop your fluency and extend your writing and dissertation skill
Available weeks 1,2,3,4,5,6. Suitable for students with a minimum B1 level in French.

Option 3: Creative Arts
Developyour creative skills in our art studio, using oils, photography,
sculpture, jewelry and crafts as well as learning about art and design.
Suitable for all levels. Taught in English.
Full for all weeks.

Option 4: Coding and Robotics
Have fun building your very own take-home programmable robot. A fantastic
introduction to the world of computer programming and logical problem
solving. There is an additional cost of CHF100.- per week for this option.
Taught in English. Suitable for all levels
Available weeks 3,4.


Find out more by visiting our Summer Course website. See you soon!